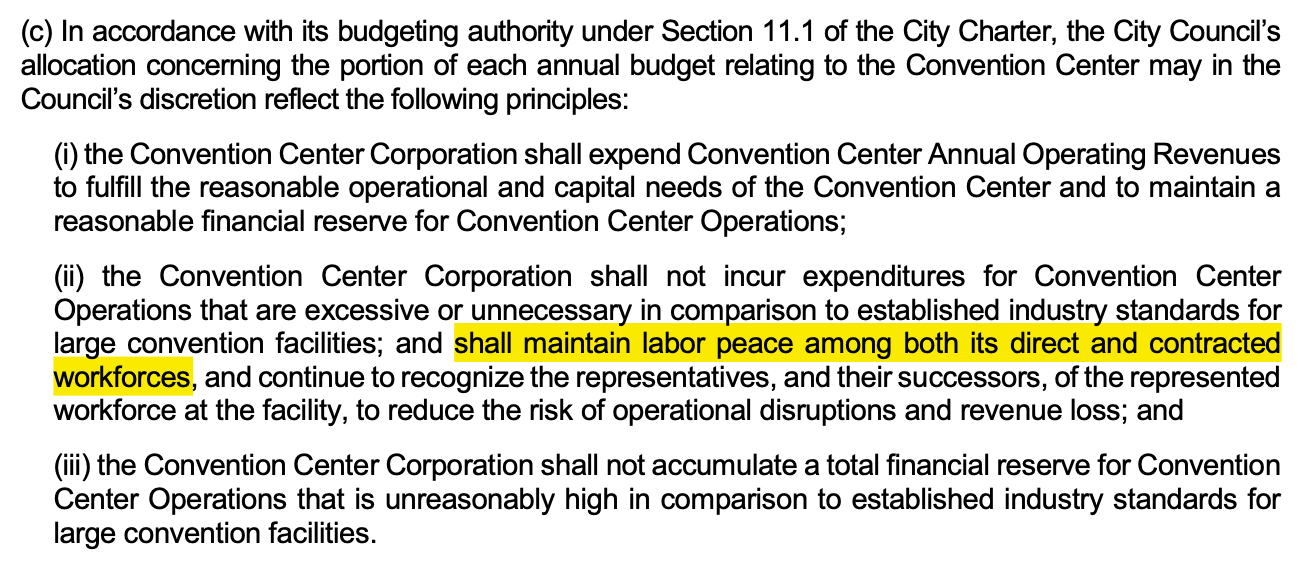 Measure C on March 3, 2020 Ballot in City of San Diego Lays Groundwork for Project Labor Agreement
---
In 2013, through relentless and tedious persistence and a willingness to disturb "the Establishment" of the country's eighth most populous city, the Coalition for Fair Employment in Construction (based in San Diego) finally succeeded in obtaining and exposing a highly-incriminating document.
The people of San Diego learned how Lorena Gonzalez (now known as The Honorable Lorena Gonzalez Fletcher, Member of the California State Assembly) operated as the former head of the San Diego and Imperial Counties Labor Council, AFL-CIO. She forced a secret and costly deal on the office of former San Diego Mayor Jerry Sanders in exchange for ending union-initiated legal obstacles to the $520 million expansion of the San Diego Convention Center.
According to a September 21, 2012 email from Mayor Sanders' Chief of Staff Julie Dubick, unions would drop or settle their environmental objections under the California Environmental Quality Act (CEQA) to the proposed San Diego Convention Center Phase 3 Expansion. Unions would also drop their lawsuit challenging the structure of a tax assessment to pay back the principal and interest on bonds sold to borrow money for the expansion. And unions would openly and actively support the convention center expansion at the San Diego City Council and at the California Coastal Commission.
In exchange, the San Diego Mayor's Office would facilitate negotiations between the unions and the construction manager at-risk selected for the project for a Project Labor Agreement with construction trade unions. (Yes, this was a classic case of union CEQA "greenmail." It's not new.)
Developing this labor agreement had to be done subtly and undercover. San Diego voters had approved an ordinance (Proposition A) three months earlier that prohibited the city from requiring contractors to sign a Project Labor Agreement as a condition of working on city projects. It passed by an overwhelming margin of 58-42%.
Also as part of the deal, the Mayor's Office would initiate discussions with Marriott hotel management in support of a union position (apparently on behalf of UNITE HERE Local Union No. 30) and appoint someone acceptable to the unions to the San Diego Convention Center Corporation Board of Directors.
All of this was done without any public hearings or public votes by any elected or appointed board with any authority over the project.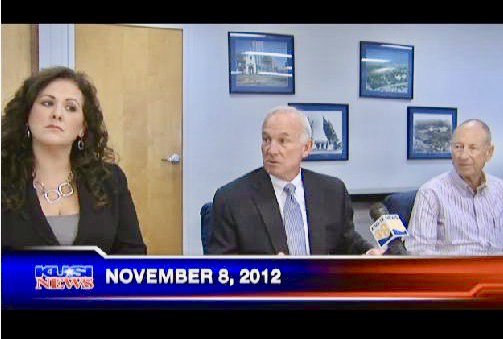 On November 8, Mayor Sanders hastily convened a press conference featuring Lorena Gonzalez to announce that unions now supported the convention center expansion. On that same day, he appointed Laurie Coskey – the Executive Director of the Interfaith Committee for Worker Justice – to the San Diego Convention Center Corporation Board of Directors.
The Coalition for Fair Employment in Construction needed nine months in 2012-2013 to fit this puzzle together. It had repeatedly failed under the authority of the California Public Records Act to obtain any records of substance about the suspected deal, even after filing a lawsuit against the City of San Diego.
Those requests for public records were foiled because the Chief of Staff for the Mayor of San Diego was using a private Gmail address to facilitate meetings between top city officials and top union officials. In fact, the Coalition for Fair Employment in Construction suspects that a lot more wheeling and dealing between the city and the unions was probably occurring through the use of private email accounts. The people of San Diego still remain ignorant of how their government works in practice. (One could surmise that union officials like it that way.)
This particular case suggested the following list of outrages:
Using private email accounts for public business in order to evade the state's public records access laws and keep the press and the public uninformed.

Secret and devious arrangements meant to circumvent a city ordinance approved by voters.

Abuse of the California Environmental Quality Act (CEQA) to attain economic objectives unrelated to environmental protection.

Subversion of fair and open bid competition by requiring construction contractors to sign a contract with unions as a condition of work.

Union favoritism.

Appointing someone with obvious union connections to a government board in exchange for union support of a project.

Government intervention in the relationship between a private employer and union officials eager to represent its employees (for a price) in exchange for union support of a project.

Potential cost increases on a government project resulting from reduced bid competition and the administrative costs of an unnecessary labor contract.

Abandonment of environmental objections subsequently identified by the California Coastal Commission to be legitimate concerns.

Perpetuating civic decline by surrendering to organizations that exploit California's burdensome legal code for personal gain.
To see all of the primary source documents, see the July 8, 2013 California Policy Center article written by Kevin Dayton, "Finally Got It! Secret Union Deal for San Diego Convention Center."
Now, fast forward eight years, from 2012 to 2020. Nothing has changed in San Diego.
There's yet another effort to expand the San Diego Convention Center. Backers of a massive tax hike to fund the expansion are asking voters to approve Measure C on the March 3 ballot. Prominent among the backers are top construction unions officials.
Representatives of contractor trade associations are noticeably absent - because they weren't invited to be part of the campaign!
And if you still have doubts that the 2012 plot for a Project Labor Agreement mandate remains alive and well in 2020, notice the language buried deep in the text of Measure C that requires labor peace for the contract workforce for the convention center expansion.
The only way to "maintain" labor peace and deprive workers of their right to strike is to give unions monopoly control of all of the work, through a Project Labor Agreement.