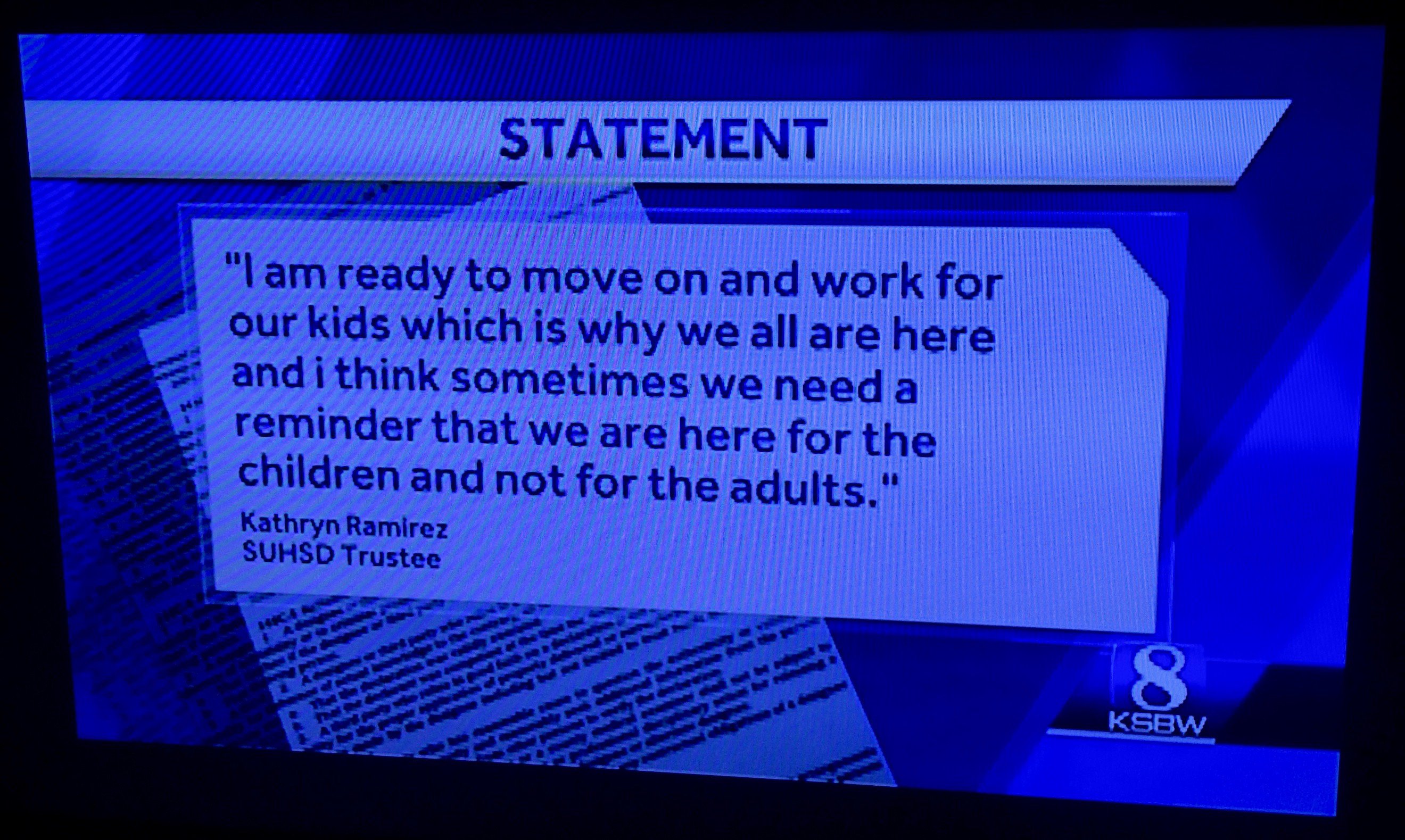 Something Is Rotten in the State of California. Project Labor Agreements Expose It.
---
The Coalition for Fair Employment in Construction has opposed government-mandated Project Labor Agreements in California for 20 years. In those two decades, this organization has clashed with a few dozen local politicians who pushed for Project Labor Agreements with exceptional intensity.
It's striking to see that politicians who zealously advocate for Project Labor Agreements also tend to have an unusual and vivid proclivity for moral corruption.
Project Labor Agreements are more than an economic or political issue. They're an expression of something rotten inside the politicians who want them.
Five years ago it was a humorous observation that the two politicians who voted for Project Labor Agreements at two different local governments (George Shirakawa, Jr. and Nadia Davis Lockyer) both ended up resigning their offices in scandalous disgrace. It was less humorous to observe that many other politicians who enthusiastically championed Project Labor Agreements also frequently exhibited inappropriate and anti-social behavior.
In 2018 that list of shameful conduct has grown long. The latest addition is Kathryn Ramirez, board member at the Salinas Union High School District.
She was part of a 5-1 majority who voted in 2015 for a Project Labor Agreement for a new high school despite significant local opposition (opposition that did not include the head of the Salinas Valley Federation of Teachers). Unions wanted it and gave her thousands of dollars for her re-election campaign at the time of the vote.
Two years later, the high school project was revealed to be so far behind schedule that its opening would be delayed for a year. CFEC reported on this: Voters Must Hold Salinas Union High School District Trustees Accountable for Project Labor Agreement Catastrophe at New High School.
Also revealed - in recorded audio tapes of two board meetings - were the diatribes of Trustee Ramirez. (Listen to them during board discussions of the fiasco: October 24, 2017 meeting and November 14, 2017 meeting.)
She claimed there was a conspiracy conceived by powerful local community leaders at a party to sabotage the project and make the board look bad. She insulted the general manager of a local TV station who dared to criticize the district. And she claimed the board wasn't responsible for overseeing construction.
In response, a member of the district's bond oversight committee served her papers for a recall and began collecting signatures for an election to remove her from office.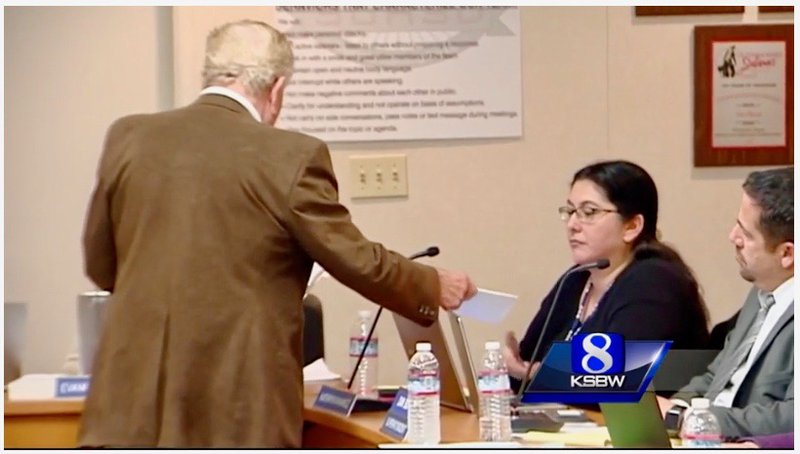 Her political allies, including construction unions, came to her defense.
But on June 12, 2018, the Salinas Union High School District board voted 4-1 (with 2 abstentions) to censure Kathryn Ramirez. This was a public statement of disapproval for her conduct at board meetings.
What was the conduct that earned her censure? It wasn't related to her comments related to the high school fiasco.
At a board meeting on April 24, Trustee Ramirez said the Salinas Valley Federation of Teachers newsletter was similar to Hitler's attack on the Jews because it criticized her. Then, at the May 22 board meeting, Trustee Ramirez sat at the board dais and videotaped speakers as they spoke during public comment on meeting agenda items. She also spoke over their comments while she recorded them.
Is she going to resign? Of course not! In fact, she was the one vote against the censure. She says she needs to work for the children. (Just like when she helped them by voting for a Project Labor Agreement.)
Once you vote for a Project Labor Agreement, there's no sense of shame or common decency. It's a symptom of something rotten inside. It's what the Coalition for Fair Employment in Construction has fought for 20 years and plans to continue fighting, with your support.
If you would like to help CFEC battle these corrupt people, please consider donating to us today. You can donate online via credit here or mail a check to PO Box 1627, Poway, CA 92074.
News About the Censure of Kathryn Ramirez
Salinas School Board Member Kathryn Ramirez Censured - KSBW News - June 12, 2018

Salinas Union Trustee Censured After Hitler Comment, Bullying Accusations - Salinas Californian - June 14, 2018

Squid Considers a Civics—and Civility—101 Class for SUHSD School Board Members - Monterey County Weekly - June 18, 2018

She's running for re-election! When will the construction unions endorse her? Ramirez for School Board 2020! It's happening!