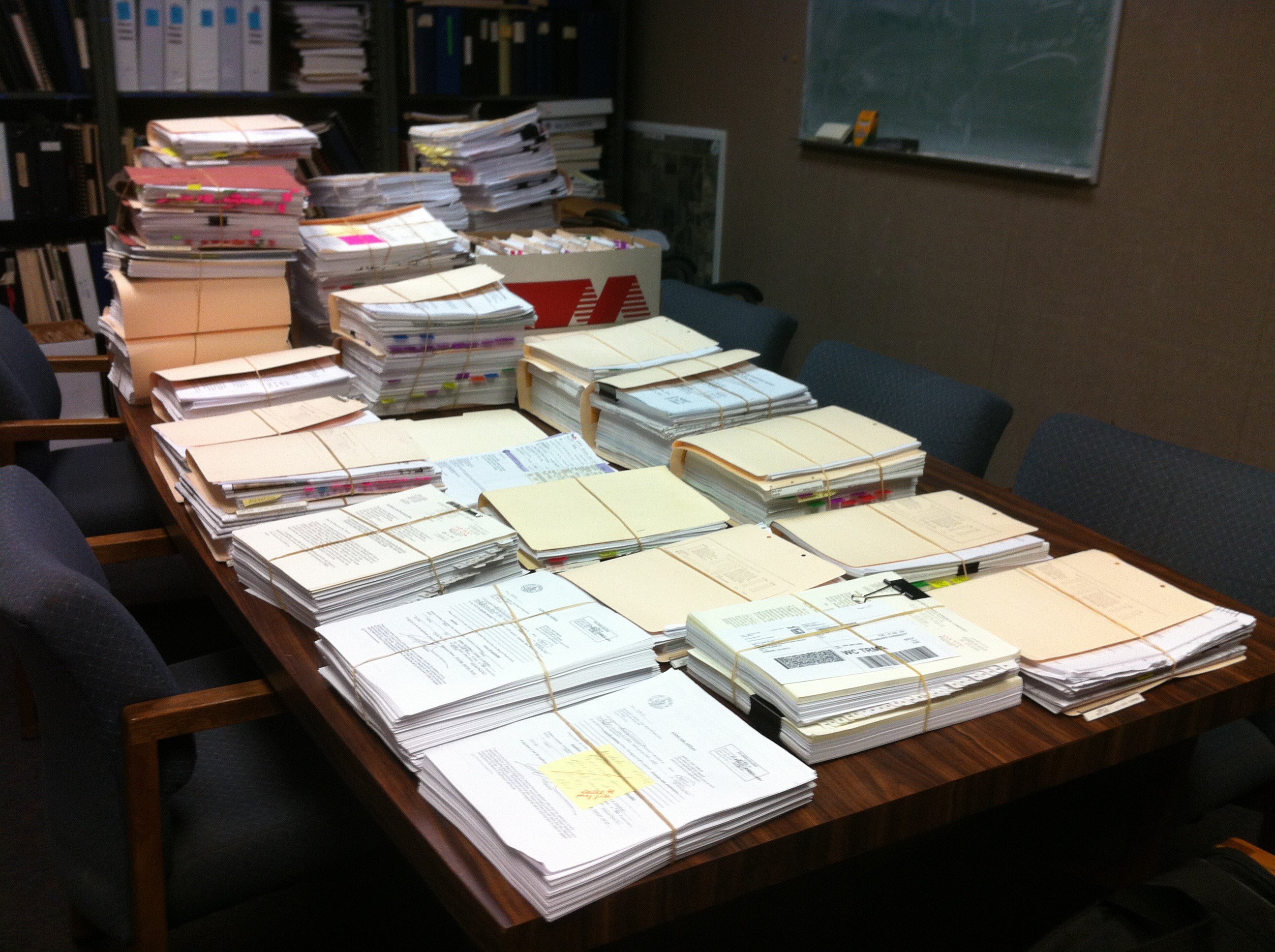 Like No One Else, CFEC Is Exposing Union Abuse and Exploitation of Environmental Laws
---
Recent news stories have reminded Californians that labor unions, corporations, and scam artists routinely object to environmental reviews of proposed construction projects in California.
These objections aren't about protecting the environment. They are about extracting something of economic value from developers, whether they are private owners or public agencies. 
In the case of construction unions, the plot is to hold up approval of a project until the owner agrees to sign a Project Labor Agreement (PLA). 
The groups and individuals that exploit the California Environmental Quality Act (CEQA) and other environmental laws (such as power plant licensing) deny they're doing anything wrong. They simply care about the planet. 
Meanwhile, the Coalition for Fair Employment in Construction accurately calls it "greenmail," or blackmail using environmental laws. 
Unions aren't real environmentalist organizations. They don't care about the Kangaroo Rat. They are "Phony Union Tree Huggers." 
Did you know there is a Phony Union Tree Huggers website to expose the truth? 
>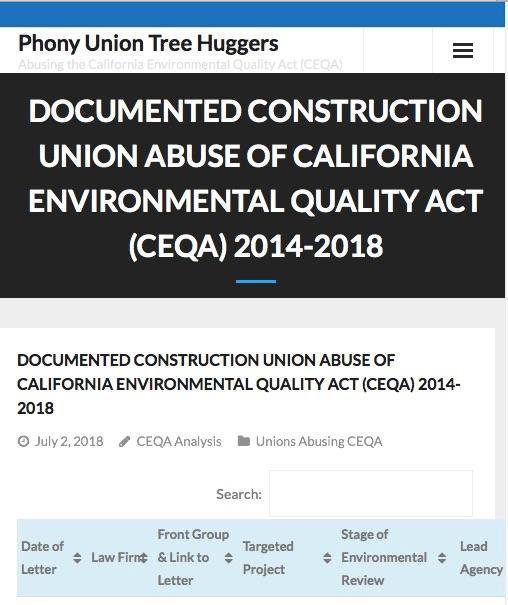 Go to the 
Phony Union Tree Huggers website
 and see a list of 97 California projects and programs that construction unions have targeted since 2014 using the California Environmental Quality Act. The website includes hyperlinks to 189 letters extracted from government meeting packets that prove what's happening. There is nothing like this website anywhere else in California.  
More than 10,000 residential units and more than 2000 megawatts of generation have been tangled up in union environmental abuse since 2014. We know of a study in the works that will provide the details and expose the evidence. 
The
Phony Union Tree Huggers website
is just the start of what CFEC can do to prove the problem is real. We can focus on details in specific regions or on specific types of construction. 
Would this be valuable for you in preserving fair and open competition? Let us know if you want to sponsor specific projects exposing environmental permit extortion. 
We would also like to develop similar lists for projects targeted by hotel and hospitality unions, grocery worker unions, health care unions, and service employee unions. There are hundreds of additional recent examples of greenmail cases yet to be compiled and exposed to the public. Once again, let us know if you want to sponsor this work. 
Finally, our research analysts require an incredible amount of time and concentration to track down and process these documents for public inspection. Their attention to detail is unparalleled. No other organization besides CFEC is willing to go so deeply into the weeds to find and expose the abuse. 
If you see this as valuable work, please consider a contribution to CFEC today. You can
donate via credit card here
 or you can mail a check to PO Box 1627, Poway CA 92074.  
We have the will, the knowledge and the desire to help fight greenmail in California. What we need is the support to make it possible. Can we count on you?
LATEST NEWS MEDIA COVERAGE - CEQA ABUSE
Is California's CEQA environmental law protecting natural beauty - or blocking affordable housing? - KPCC - July 11, 2018
CEQA Racket Extracts 11th Hour Payoffs Amidst Housing Crisis - San Jose Inside - July 11, 2018
Commentary: Abusing CEQA Is Hurting Us All - Davis Vanguard - July 12, 2018