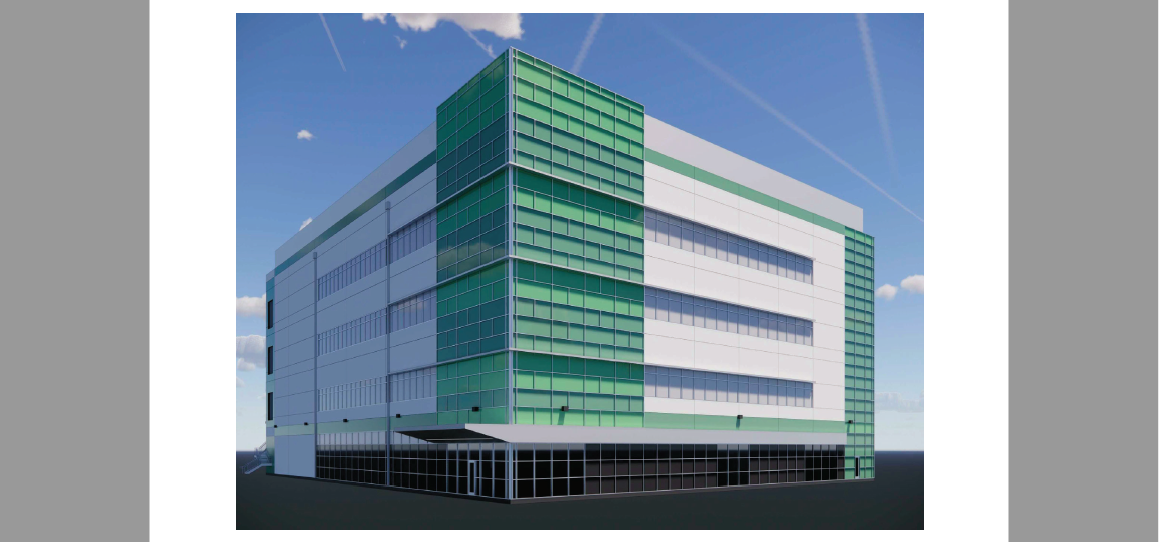 Unions Again Objecting to Environmental Review of Project in City of Santa Clara - This Time, a Data Center
---
Item: Action on the Appeal of the Development Review Hearing Adoption of a Mitigated Negative Declaration and Architectural Approval of a Data Center Project Located at 1111 Comstock Street
Subject: Santa Clara City Council: Expose the Obvious on Item 9 on Your March 16, 2021 Meeting Agenda
Dear Santa Clara City Councilmembers:

Companies that want to build things in your city are bombarded with bogus objections to the city's environmental review of projects. Have you noticed?
The culprits behind this abuse of the California Environmental Quality Act (CEQA) are construction trade unions, which are using CEQA as a weapon to obstruct projects until the companies they're targeting sign Project Labor Agreements (PLAs).
Do you believe exploiting environmental laws benefits the public interest? If so, make sure you praise California Unions for Reliable Energy (CURE) tomorrow night when Agenda Item 9 comes up: "Action on the Appeal of the Development Review Hearing Adoption of a Mitigated Negative Declaration and Architectural Approval of a Data Center Project Located at 1111 Comstock Street."
But if you believe CURE is brazenly abusing the state's environmental laws to win economic concessions from companies, this would be an appropriate time to point it out.
Here are links to CURE's baseless objections to 1111 Comstock Data Center:
October 13, 2020 Santa Clara Citizens for Sensible Industry aka California Unions for Reliable Energy (CURE) - 1111 Comstock Data Center - City of Santa Clara - Letter
November 12, 2020 Santa Clara Citizens for Sensible Industry aka California Unions for Reliable Energy (CURE) - 1111 Comstock Data Center - City of Santa Clara - Letter
January 27, 2021 Santa Clara Citizens for Sensible Industry aka California Unions for Reliable Energy (CURE) - 1111 Comstock Data Center - City of Santa Clara - Letter
February 2, 2021 Santa Clara Citizens for Sensible Industry aka California Unions for Reliable Energy (CURE) - 1111 Comstock Data Center - City of Santa Clara - Letter
Below is a chart with some other recent examples of proposed projects in the City of Santa Clara subjected to union CEQA abuse

Sincerely,
Eric Christen
Executive Director
Coalition for Fair Employment in Construction
---
Date of Letter
Law Firm Submitting Letter
Group Represented
Project Targeted
Stage of Environmental Review
March 30, 2018
Lozeau Drury
Laborers (LIUNA) Union Local 270
2305 Mission College Boulevard Data Center
IS/MND Comments
April 12, 2018
Adams Broadwell Joseph & Cardozo
California Unions for Reliable Energy (CURE)
2305 Mission College Boulevard Data Center
IS/MND Comments
April 18, 2018
Adams Broadwell Joseph & Cardozo
California Unions for Reliable Energy (CURE)
2305 Mission College Boulevard Data Center
MND and Architectural Approval - Request to Architectural Committee to Deny Approval
April 24, 2018
Adams Broadwell Joseph & Cardozo
California Unions for Reliable Energy (CURE)
2305 Mission College Boulevard Data Center
Appeal to Planning Commission of MND Approved by Architectural Committee
June 12, 2018
Lozeau Drury
Laborers (LIUNA) Union Local 270
2305 Mission College Boulevard Data Center
IS/MND - Supplemental Comments on Appeal to Planning Commission of Architectural Committee Approval
June 13, 2018
Adams Broadwell Joseph & Cardozo
California Unions for Reliable Energy (CURE)
2305 Mission College Boulevard Data Center
Appeal to Planning Commission of MND Approved by Architectural Committee
June 19, 2018
Adams Broadwell Joseph & Cardozo
California Unions for Reliable Energy (CURE)
2305 Mission College Boulevard Data Center
IS/MND - Appeal to Planning Commission of Architectural Committee Approval
March 18, 2014
Adams Broadwell Joseph & Cardozo
Santa Clara Residents for Responsible Development
45 Buckingham Drive
Agreement with Developer Resolving Issues
May 29, 2018
Adams Broadwell Joseph & Cardozo
Santa Clara Residents for Responsible Development
Agrihood
DEIR Comments
May 29, 2018
Lozeau Drury
Laborers (LIUNA) Union Local 270
Agrihood
DEIR Comments
May 24, 2018
Lozeau Drury
Laborers (LIUNA) Union Local 270
Gateway Crossings Project
DEIR Comments
May 25, 2018
Adams Broadwell Joseph & Cardozo
Santa Clara County Residents for Responsible Development
Gateway Crossings Project
DEIR Comments
October 23, 2018
Lozeau Drury
Laborers (LIUNA) Union Local 270
Gateway Crossings Project
FEIR Comments
November 14, 2018
Adams Broadwell Joseph & Cardozo
Santa Clara County Residents for Responsible Development
Gateway Crossings Project
FEIR Comments
June 13, 2018
Adams Broadwell Joseph & Cardozo
Santa Clara Residents for Responsible Development
Mission Town Center - 575 Benton Street Project
FEIR Addendum
July 6, 2016
Adams Broadwell Joseph & Cardozo
Santa Clara Residents for Responsible Development
Moonlite Lanes Apartments
IS/MND Comments
September 14, 2016
Adams Broadwell Joseph & Cardozo
Santa Clara Residents for Responsible Development
Moonlite Lanes Apartments
Staff Report to Planning Commission - Comments
April 5, 2019
Adams Broadwell Joseph & Cardozo
California Unions for Reliable Energy (CURE)
Raging Wire SV1 Data Center aka 1150 Walsh Data Center
IS/MND Comments
June 19, 2019
Adams Broadwell Joseph & Cardozo
California Unions for Reliable Energy (CURE)"
Raging Wire SV1 Data Center aka 1150 Walsh Data Center
IS/MND and Architectural Approval Comments
June 26, 2019
Adams Broadwell Joseph & Cardozo
California Unions for Reliable Energy (CURE)
Raging Wire SV1 Data Center aka 1150 Walsh Data Center
Appeal to City Council of IS/MND and Architectural Approval Approved by Architectural Committee