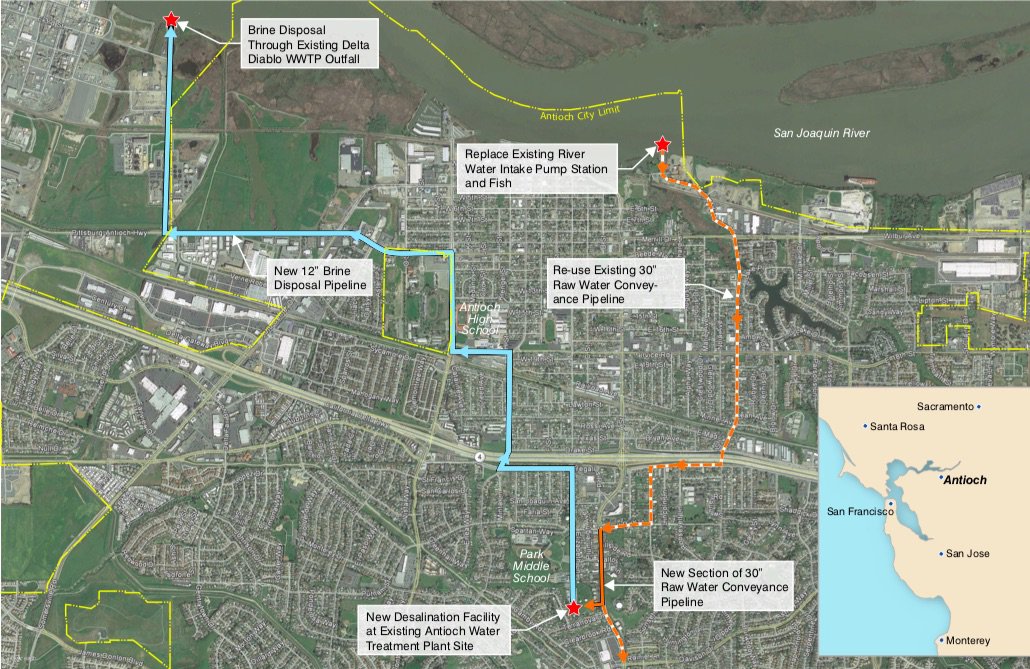 Antioch City Council Schedules Vote for Union Monopoly on Building Desalination Plant
---
Tonight (June 12, 2017), the Antioch City Council will vote on accepting a biased "Labor Stability Study" with a predetermined conclusion that the city should require construction companies to sign a Project Labor Agreement as a condition of signing a contract for building the City of Antioch Brackish Water Desalination Project. It will also vote on authorization the negotiation and implementation of what is calls a "Project Stability Agreement" - in reality, a typical Project Labor Agreement.
The Coalition for Fair Employment in Construction has regularly seen these taxpayer-funded "studies" in the San Francisco Bay Area before local governments vote on Project Labor Agreements. They are produced by Michael Vlaming, who makes a living from labor-management relations between associations of signatory contractors and labor unions. He always seems to materialize as the expert when unions demand a government-mandated Project Labor Agreement.
Mr. Vlaming obviously has numerous conflicts of interest. Nevertheless, his latest product will be used at the Antioch City Council to justify a Project Labor Agreement mandate on construction of a $62.2 million brackish water desalination plant on the San Joaquin River. In March 2018, the State of California announced a grant of $10 million in Proposition 1 water bond funds for the project.
See the agenda and agenda packet here: Antioch City Council Agenda - June 12, 2018
See the agenda item and study, extracted from the agenda packet: Brackish Water Desalination Plant - Labor Stability Study and Project Labor Agreement