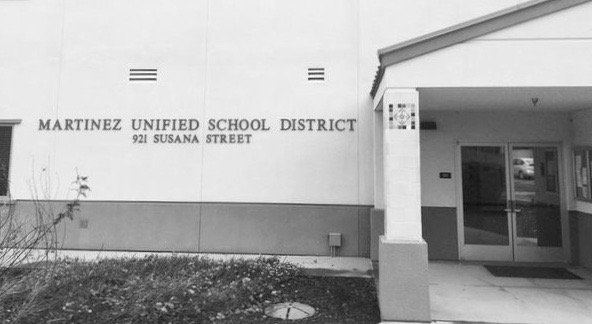 Elections Matter: Two California Educational Districts Narrowly Approve Project Labor Agreement Negotiations
---
Most California voters don't pay much attention to local elections. This benefits construction trade unions. Unions focus on local elections in California with the goal of obtaining monopoly control of jobs on lucrative government construction contracts.
The union strategy is effective. On successive days this week, unions won Project Labor Agreement votes at local governments by one vote.
On Monday, June 12, 2017, the Martinez Unified School District board of trustees voted 3-2 to negotiate a Project Labor Agreement with unions for future construction funded by a bond measure. Unions have tried since February 2015 to get this school board to mandate a Project Labor Agreement as a condition of winning construction contracts. They finally got it.
One of the votes to approve the Project Labor Agreement was an official with the Teamsters union, which is one of the unions that will be negotiating the Project Labor Agreement. Legal counsel for the school district asserted that the Teamsters union official did not have a conflict of interest, even though contractors employing Teamsters will be required to make fringe benefit payments to trust funds managed by the Teamsters union.
This legal advice may be faulty, by the way. Lawyers sometimes give advice skewed to favor the school board members that hired their firm (and can fire their firm) for services.
Then, on Tuesday, June 13, 2017, the Sonoma County Community College District (Santa Rosa Junior College) board of trustees voted 4-3 to negotiate a Project Labor Agreement with unions for future construction funded by a bond measure. Unions had attempted to get Project Labor Agreements at this school district in 2002 and 2005 but were foiled because they lacked the votes. In 2017, they finally achieved a majority on the board. It didn't matter to them if the vote was 4-3 or 7-0; all they needed was more YES votes than NO votes.
Take a lesson from this. If you want to preserve fair and open bid competition and worker freedom of choice at California local governments, you need to pay close attention to who holds those local offices and who plans to run for those offices. Unions helped their supportive candidates to get elected, and as a result the unions get control of taxpayer-funded contracts, with the cost increases and corruption that come with such deals.
Official Documents:
June 12, 2017 board agenda item for Martinez Unified School District vote on Project Labor Agreement negotiations (no staff report)
June 13, 2017 board agenda item for Sonoma County Community College District (Santa Rosa Junior College) vote on Project Labor Agreement negotiations