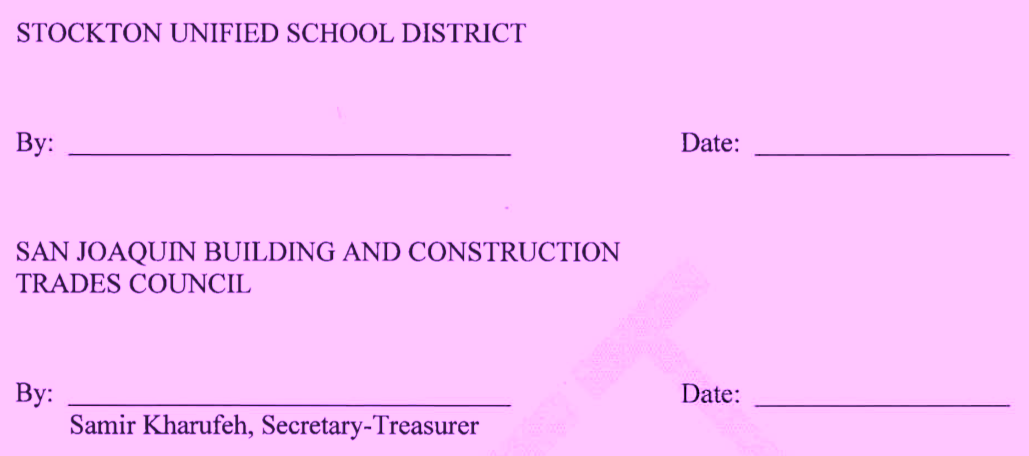 Stockton Unified School District Board Votes on Project Labor Agreement
---
Tonight (April 23, 2019), the Stockton Unified School District elected board of trustees votes on whether to negotiate a Project Labor Agreement with unions that construction companies must sign to work on future district contracts.
The Stockton City Council voted in 2016 to impose a Project Labor Agreement mandate on city contracts over $1 million. It has ignored subsequent observations from the Coalition for Fair Employment in Construction about bidding performance on city contracts (including contractors from Missouri bidding on projects).
Several medium-sized general contractors based in the City of Stockton do not employ a unionized workforce. For many years these contractors have been thriving and winning many public works contracts in San Joaquin County. Obviously there is a union campaign to use the government to eliminate that competition. It's the same campaign happening in places such as Santa Barbara.
All the unions need is a majority of votes from elected officials, and the campaign is successful.
The agenda item is here: Board Consideration of Adopting a Project Labor Agreement with the San Joaquin Building and Trades Counsel (sic) and Local Unions.